Asthma is a health condition in which an individual's airways become narrow and swell up and release extra mucus, making it difficult to breathe. With the passage of time, changes in lifestyle and environment, people are becoming more and more prone to asthma. Although there is no permanent cure for asthma, we can always try to avoid things which cause asthma. There are also a lot of quick-relief inhalers for asthma that are readily available in the market.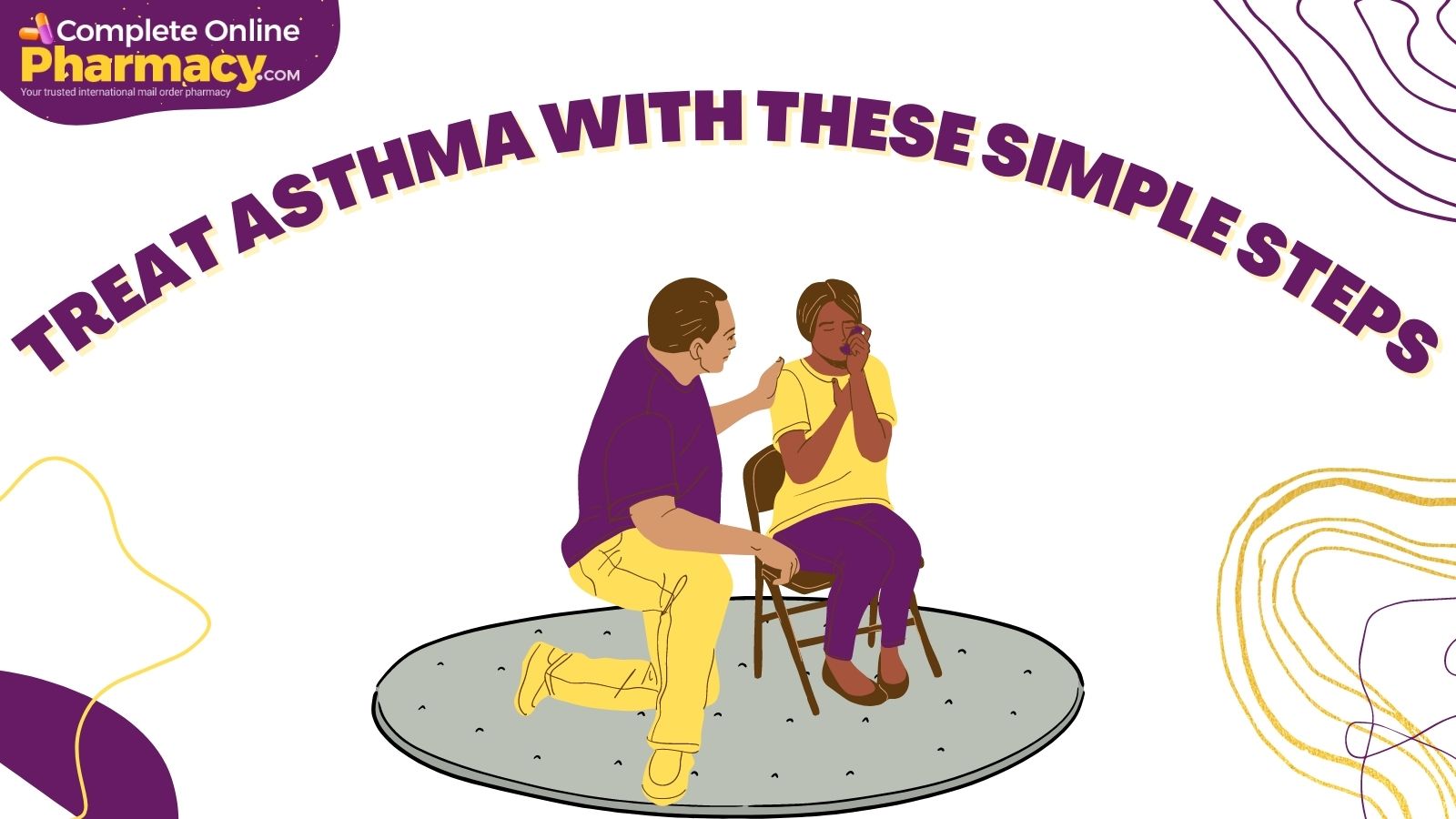 Although asthma cannot be cured completely, it will interfere in daily life activities if not adequately managed. As mentioned above, there are a lot of asthma medications that are sure to give you quick relief. Read the blog till the end to know about best asthma medications and some preventive measures to treat the condition. 
Ventolin Inhaler (Albuterol): - Ventolin is a quick-relief medication for treating Asthma and Chronic Obstructive Pulmonary Disease, also known as COPD. It belongs to the class of medications known as bronchodilators and works by relaxing the muscles around the airways for them to open up so that one can breathe easily. Proventil is strictly not approved for anyone younger than four years of age. The medication is a quick-relief drug used to prevent or treat bronchospasm in individuals with reversible obstructive airway disease. 
Levosalbutamol tablets: - Levosalbutamol is a bronchodilator that is used in relieving the symptoms of asthma and COPD, such as breathing problems, cough, wheezing, etc. The medication widens the air passages in the lungs for easy airflow. 
Advair Diskus (fluticasone propionate/ salmeterol): - Advair Diskus is a steroid and bronchodilator combination medication that helps prevent and control symptoms of asthma or COPD. The medication together helps reduce swelling and irritation of the airways and helps in relaxing the muscle of the airways for easy airflow.
Pulmicort (Budesonide): - Pulmicort (budesonide) helps treat and prevent asthma symptoms such as wheezing and breathing problems. It is a steroid medication that is also known as a preventer. Do not forget to inform your medical practitioner if you have any lung or mouth infection, tuberculosis, or liver disease. 
For the usage of Pulmicort Rotacaps, you have to place the capsule at the base of the rotahaler/mouthpiece and then twist it till you hear a click and then breathe in deeply through it. Hold your breath for at least 8-10 seconds, and you are done. 
To use Budecort Respules, you need to twist the top of the respule, squeeze the liquid into the nebulizer, and then use it right away. 
Preventive Measures
Apart from taking the medications, one needs to also indulge in some fundamental lifestyle changes to keep away the attacks. Here are a few points that are sure to help you prevent asthma: -
Stay away from the allergens: - You should know what causes asthma and take steps to stay away from them. Allergens such as smoke, pollen grains, dust, mites, etc., can trigger asthma. Hence, it is better to stay away from them as much as possible. 
Wear a mask: - Wear a mask every time you head out. This will prevent direct contact between the allergens and asthmatics. 
Yoga: - Include yoga and breathing exercise in your daily routine. This will keep your lungs healthy and is a bonus for maintaining overall health. 
Stress Management: - It's okay to stress out, but what matters is how one handles stress. Activities such as a long drive/walk, quality time with close ones, playful time with pets, gardening, etc., help in stress relief. 
Quit Smoking: - If you have asthma, it's always a healthier option to stay away from Smoking. This can trigger asthma and can affect lungs health.
It's okay if you or your child has asthma. Although it's not curable, there are solutions too. You can always work on the preventive measures and stay in touch with your health care provider. This will help you in controlling the symptoms and thus, encourage a better lifestyle. 
You can also buy asthma medications online from our pharmacy, and enjoy free delivery.