A romantic relationship puts a firm stand on the overall emotional and physical intimacy. It lays down equal importance on both the factors. But the research suggests that a certain percentage of couples fail to maintain a healthy sexual bond, and the leading cause stands to be erectile dysfunction in men. Various other factors might guide the same, but ED is considered the main reason for an unhealthy sexual bond. Erectile dysfunction is the inability to keep a firm erection throughout intercourse. If not treated, ED can even fade out the emotional connectivity in a relationship.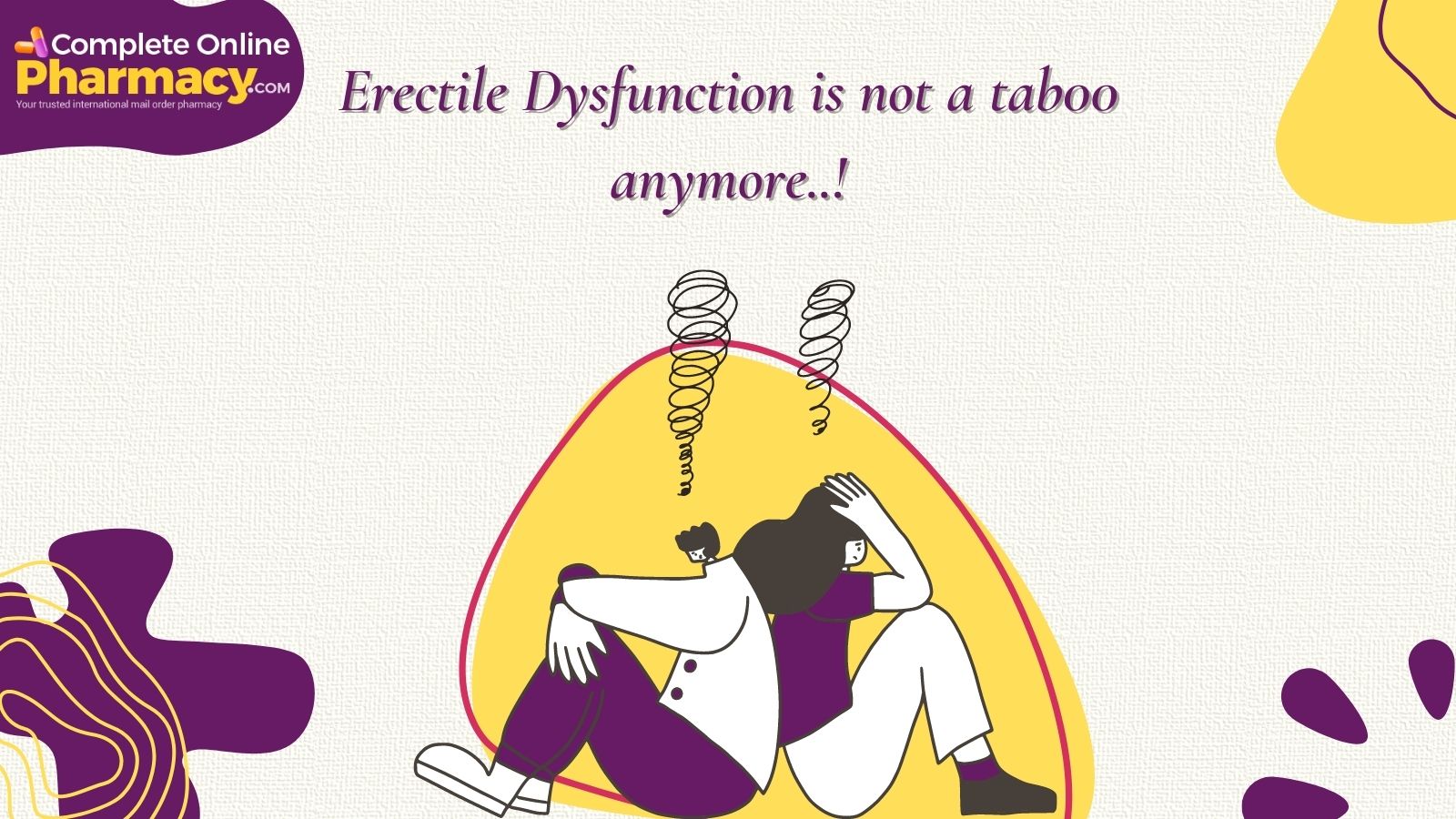 Medications for ED
If you feel that your partner is facing such problems, it's always better to consult a health care practitioner. You can also explore some of the safest drugs for erectile dysfunction mentioned below and continue with the one that suits you the best. 
Levitra: - Levitra ( Vardenafil ) is used in treating male sexual problems, often known as impotence or erectile dysfunction. The medication increases blood flow to the penis and helps a man get or keep up an erection. Consult your medical practitioner before taking the drug and strictly follow the dosage instructions for a better result. Also, avoid alcohol consumption while on the medication and get medical help if you experience vision loss, symptoms of heart attacks, seizures, irregular heartbeats, etc. 
Viagra: - Viagra ( Sildenafil ) is also counted as one of the safest drugs for treating erectile dysfunction. It works by relaxing the muscles of the blood vessels and thus increasing the blood flow. Ensure that you do not take the medication while taking Revatio or nitrate drugs to treat heart problems or be allergic to sildenafil. The medication is not approved for anyone younger than 18 years of age. You also need to inform your medical practitioner about your medical history and the medicines you take to ensure that the medication is safe for you. Follow the dosage instructions carefully and store it at room temperature.
Cialis : Cialis ( Tadalafil ) also treats impotence or erectile dysfunction. It is also used in treating the symptoms of an enlarged prostate and helps relieve symptoms of BPH, such as the urgent or frequent need to urinate, difficulty to begin the flow of urine, and a weak stream. Remember, the medication does not provide any protection against sexually transmitted diseases. You can take the pill with or without food and swallow it whole with water. Also, discuss the dosage instructions with your doctor before taking it. 
Flibanserin- Female Viagra: - Apart from discussing male sexual problems, how can we skip female sexual desires? Flibanserin is a medication, which is used in treating low sexual urge in women, who have not gone through menopause. Using this medication can only be fruitful if the low sexual desire is not caused due to the side effect of any drug, a mental disorder, problems in the relationship, or health condition. You can buy it online and save up some bucks. 
These were some of the safest drugs for treating ED. You can also buy Viagra Cialis Levitra trial pack and see what suits you the best. 
Treatments and Measures for Erectile Dysfunction
Yoga and Exercise: Some physical activities are essential to generate sexual urges. Indulge in routine exercise or yoga and experience the changes. This will give you a long-term result. 
Clear communication: - Have clear communication with your partner about the problems. It is essential to have clarity in a relationship to avoid any issues in physical intimacy.
Stress Management: - Taking too much stress can permanently ruin any beautiful segment of life. It's okay to stress, but make sure to pause when it takes control over your life. Indulge in stress buster's activities such as gardening, painting, spending quality time with your close ones, long walks/drives, etc. This will help you relax and encourage you to have a better sex life. 
A healthy diet: - A healthy diet is the master of all...! Include protein-rich meals, fresh fruits and veggies, and an ample amount of water in your day-to-day life. Nuts and seeds, oysters, apples, beets, salmon, etc., helps increase sexual urge in an individual. 
Sleep well: - A tired body can never encourage good sex. Hence, it is essential to avoid fatigue before intercourse and ensure enough rest. 
Be patient: - Erectile Dysfunction is may likely develop a feeling of social discomfort in you or your partner. But hey...! Cheer up! It's okay. Remember, ED is just a health condition and is most likely to cure with proper medication and treatment. 
ED is not taboo. It is important to normalize talking about it and treat it like any other health condition. Be your partner's best friend and seek medical support if it does not cure naturally. 
You can also buy erectile dysfunction pills online and enjoy the benefits of door-step delivery.